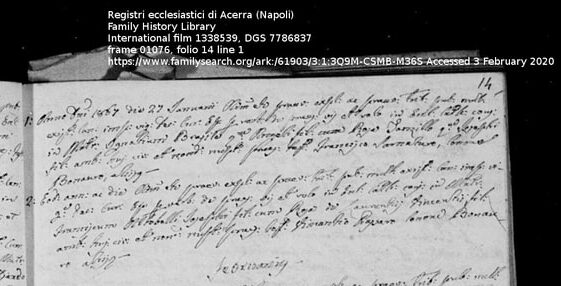 Originally published 3 February 2020

I was embarrassed when I enthusiastically reached out to an Ancestry member and told her I had an exact copy of the portrait of Angelo Fonzo and Anna Bosco she had posted on her Tree and asked how she was related to the family. After she didn't answer, I figured out that she had just copied my photo and somehow she ended up being listed as the contributor which has spread to about 15 other trees. Meanwhile, the original hangs on Aunt Maggie's wall.

While copying my photo and claiming it as your own is rude, I'm not upset about my photo being attached to someone else's tree as I also attach others' photos to my trees. However, I do want the source citation to travel with the photo everywhere it goes so everyone knows where to locate the original source. There are two ways to do that, embed the information into the photo (not seen) and captioning.

I read a bunch about IPTC/XMP and asked my husband the computer programmer for help and only got frustrated. Then at https://www.digitalcitizen.life/how-add-metadata-picture-windows I found an easy way to embed the information on the photo. Right click on the picture, click on Properties, click on Details. Here's where it got a little tricky, I clicked on Title under Description and then the box opened up under the Value column and I was able to enter the title of my document. Then I clicked on Comments and added the source citation. Below I played with Origin, Authors, Date acquired, but I think putting the whole source citation under Description takes care of what I was trying to accomplish. Be sure to click Apply to save your work. I had heard about this in several webinars so I figured serious genealogists should be doing this with their digital images.

So I applied the Metadata and it showed up on the images on my computer but not on the image when I uploaded it here, at FamilySearch, and at Ancestry so I think the best way to go is with a caption.

Adding a caption is easy and you can do that with Microsoft Word, or Microsoft Paint, or Gimp. I'm sure there are more programs out there.