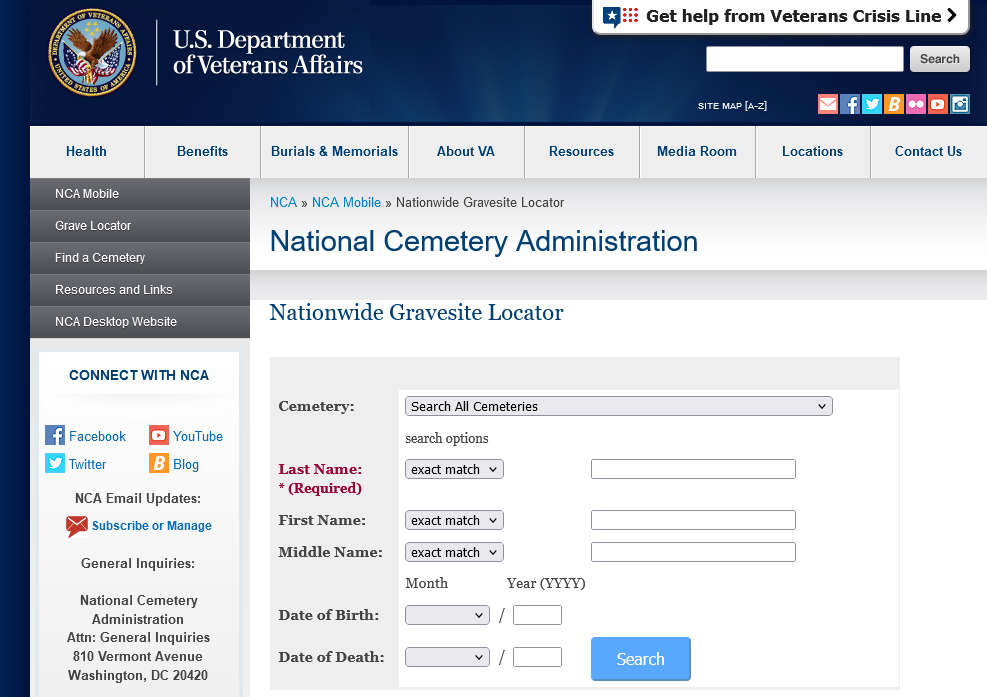 published 2 September 2021
I saw an announcement that the U.S. Department of Veterans Affairs has a Nationwide Gravesite Locator for veterans and their families. The database has veterans buried in private cemeteries "when the grave is marked with a government grave marker," and military cemeteries are also included. But "we do not have information available for burials prior to 1997."

Try it anyway. My grandfather, George Bentley, was called up for World War II. He was in training when the war ended so he his service didn't last very long and he died prior to 1997 and is buried in a private cemetery. The search does not allow me to limit by state so Bentley turned up more than 1000 entries. George Bentley didn't turn up my grandfather, but George W Bentley, Jr. buried in Weston, Massachusetts looked like a possible family member.

George W. Bentley Jr; PFC US Army; World War II; born 25 September 1923; died 26 September 2014; buried in Linwood Cemetery, Boston Post Road, Weston, Massachusetts. There is no link to the gravesite so I went to Find A Grave and looked at the entries at the Linwood Cemetery in Weston, Massachusetts. George W. Bentley Jr. is not listed. The cemetery is only 50% photographed so they might not have gotten to him yet. But there is a George William Bentley born 14 September 1859 in England and died 11 October 1929 in Massachusetts. Family?