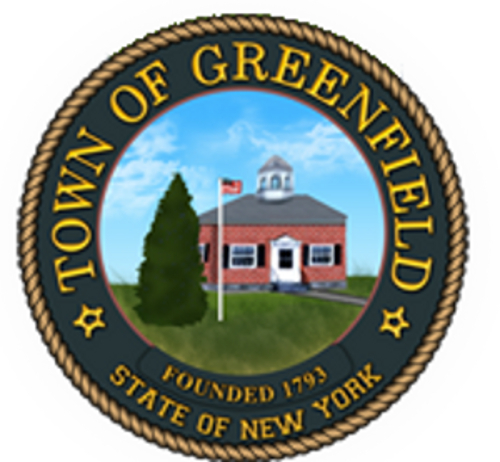 Originally published 9 November 2019
On my home page I wrote about all the information I found out about Milton Petty when I researched the location. I had a similar experience when I researched Charles Bentley.
As I followed my father's research into the Bentley line, everything was documented until we got to Charles Bentley. Dad made several journeys to Saratoga but never found any information on Charles' parents. And while there was a general consensuses among researchers that Charles was married to Betsey Bowen based on a deed by the executors of Jesse Bowen's will granting land to Charles Bentley of Greenfield, Saratoga, New York, there just wasn't any proof.
Reach Out To Your Ancestor's Town
I wrote to the Town Historian of Greenfield where Charles was born in 1794 and probably married Betsey. I wrote to the Town Historian of Oppenheim, Fulton, New York where Charles died and was buried. And I wrote to the Town Historian of Ephratah, Fulton, New York where Charles lived with his second wife Nancy for a short time before her death.
The historian for Ephratah suggested I check out the Bentley chapter of the Beekman Patent.
The historian for Oppenheim sent me information about Charles and his daughter Jane Drake which I already knew. But he also sent me information about Bentleys who were neighbors. Since family tended to live in the same area, they are probably related and are another clue.
The historian for Greenfield sent me the greatest document in the world! "A Record of Marriages From Docket of Chas. Deake, Justice of Peace Copied by B. Dake 1943" which states that on June 11, 1812, Charles Deake performed the marriage for Charles Bentley to Betsey Bowen, both of Greenfield, Saratoga County. This is a source I've never seen mentioned before and it is not available online. It was only by writing to the locality that I obtained this piece of information.
Plus, the historian threw in the information for William S. Bentley's marriage to Nora F. Claydon and the marriages of two of their sons. William and Nora were living in Greenfield but William was born in Northville to John H. Bentley and Sarah Wing. More research is needed as I don't know how they connect to my Charles.
TIP: Include a Self Addressed Stamped Envelope. Email is great and I included my email address on my letters to these historians but I also included a SASE. Each of these individuals used the SASE to send me information including copies of documents.
While I still don't have a source for Charles' parents, I have several clues to follow up on.
Important Things to Learn from this Blog
1. Not everything is online.
2. New records are still be discovered.
So How Do I Figure Out Where to Look
Start by Googling the locations where your relative lived or conducted business.
Find the:
Library – Greenfield, NY does not have a public library. The closest are Saratoga Springs Public Library 6.2 miles away and Corinth Free Library 6.5 miles away. Saratoga Springs has tabs on their website for Research and for Local History. Corinth doesn't have anything on their website so I'll need to call them to see what they have.
Historical Society – I volunteer at the Nashua Historical Society. Often we don't have what the Patron is looking for, but being familiar with the locality, I am able to find the answer for them. This week I had a woman whose relatives died in Nashua and she wanted to know where they were buried. I was able to find the first relative through Find A Grave but there was no listing for her husband. I made a trip to our local library, looked up the husband's obituary and found there were two separate listings. One mentioned where the Mass was performed and where he was buried. The other gave a biography. I copied the information and sent it to the Patron.
State Library – The New York State Library has a web page devoted to genealogy.
State Archives – The New York State Archives web page is full of genealogical information.
State Historical Society – The New-York Historical Society Museum & Library has over two million manuscripts and 500,000 photographs. The New Hampshire Historical Society has a page devoted to genealogy.
And then find books about your locality on websites such as Google Books and Internet Archive.