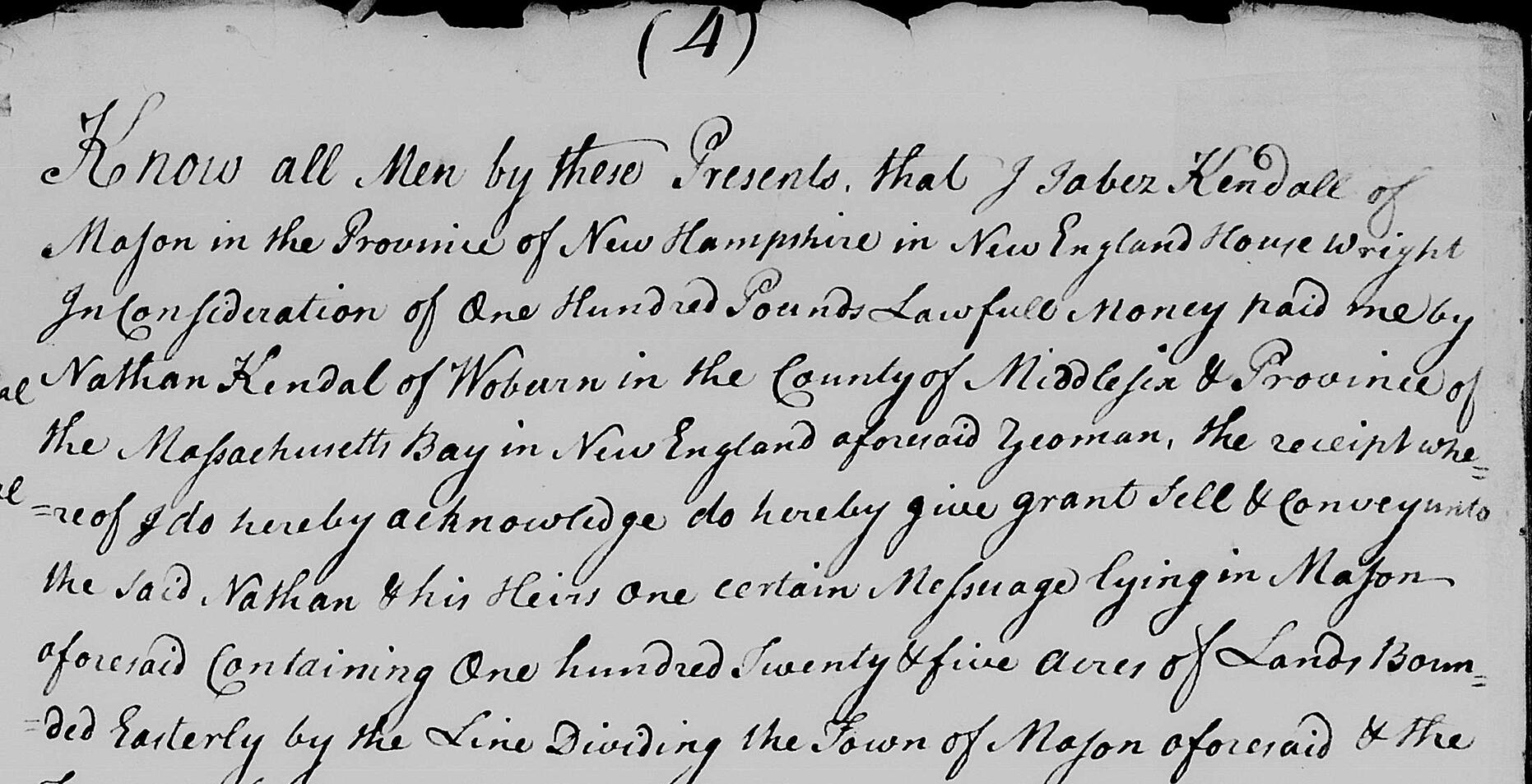 Originally published 9 November 2019.
 I volunteer at the Nashua Historical Society and recently I've received two requests from residents for information about the old homes they live in.  NHS has a policy of telling these people to go look for the information themselves but I've found it only takes a few minutes to look up the homes online.

I start by going to the town's website where they list the properties, who owns them, tax assessments, etc. which I can find using the address.  Then I head over to the county website and search their online records.  They have a couple of search programs that cost money, but they also have a free search system.   

By entering the owner's name, I find the deed which lists the Book and Page number of the previous Deed.  Now the search gets easier, I enter the Book and Page in the search.  While the records are indexed back to 1961, the images for my county go back to 1879.  Then I continue to follow the Book and Page numbers and once I get past 1879, I view the images at FamilySearch.org

And there is a surprising amount of family information.  For example, as I search the property I live on, there is a deed that lists the grantor [deleted for privacy reasons] as "the daughter and residuary legatee under the Will of George K. Mitchell…"  In the same deed it says "Property of George K. and Florence G. Mitchell…" 

A search for George K. Mitchell turns up another deed where "And we, George K. Mitchell, [daughter], and [deleted for privacy reasons], husband of [daughter]…"  Another deed mentions "inherited by the Grantor and [daughter] from the Estate of Florence G. Mitchell…" and mentions the Probate number.  And then a priceless Affidavit where George K. Mitchell states "That Marguerite M. Ouellette, mother of Florence G. Mitchell, Norman H. Ouellette, and Robert A. Ouellette, was a widow…."  Marguerite M. Ouellette bought the property with her husband Albert J. Ouellette from the Heath brothers who inherited it from their mother Bertha L. R. Heath, who inherited it in conjunction with Horatio A. Robinson from Allen Robinson.  And the wives of the Heath brothers signed off on the deal.

Deeds can be a treasure trove of information.